Terry Gardiner
Your finance specialist.
With over 40 years of experience in the finance industry, Terry is one of the most experienced brokers within the MoneyQuest network. Completely focused on client outcomes, and extremely passionate about good, old-fashioned customer service, Terry makes finance easy and understandable for each and every client he deals with.
Terry focuses on taking the stresses away from his clients when they acquire property, and ensures all products offered are structured carefully to meet the long-term needs of each individual. Crediting the most enjoyable part of being a broker to the opportunity he has to help others achieve their financial goals, Terry feels fortunate to work within an industry that is committed to assisting people in this way.
Joining MoneyQuest for the unparalleled feeling of camaraderie he believes resides within the group, Terry loves the ability he has to share ideas and the wonderful attitude towards providing support to every member within the network.
Terry is by no means all work and no play, and gets out of bed on Sundays to spend time with his wife, children, and grandchildren (though will always find the time to play a round of golf).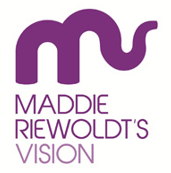 Proudly partnering with Maddie Riewoldt's Vision.
Here's what my clients have to say
Terry Gardiner has been assisting me with my financial endeavours for over a decade. Terry has sourced great products for home loans, investment property loans, commercial property loans, business loans, smsf loans and car loans. Over the years Terry has not only been a great source of finance through moneyquest but also an incredible wealth of knowledge about property and business. Having finance needs for 4 business locations, several properties and 7 cars, there is no one else I would trust with the complex finance requirements I have. Thank you Terry. - David

I would like to endorse from personal experience the high level of professionalism that Mr. Gardiner (Terry) brings to MoneyQuest. I have on a number of occasions cause to use Terry's services when financing property purchases. His attention to detail, prompt actions and support to clients is first class. He also makes a mean cup of coffee. I have sent a number of friends to Terry who all have spoken highly of him.

From the very start, Terry listened to our needs and expectations, including our current scenario. Based on this, and what it was what we were looking to achieve, Terry provided options that would best suit, with pro's and con's for each. We were able to make an informed decision, with what seemed like minimal effort by us! He listened, he came to us, and was very prompt through out the process. Thank you Terry.
Check out the range of services we offer
We have hundreds of home loans to choose from. Compare with a MoneyQuest broker today!