Experts say limiting property investment is 'stupid'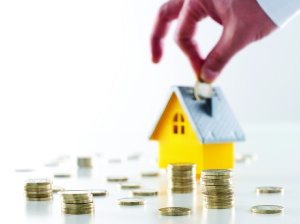 Stopping property investors from amassing extensive portfolios might seem justifiable to first-home buyers struggling to enter the market; however, many experts strongly condemn the idea, claiming it wouldn't fix the nation's housing affordability crisis.
John Daley, chief executive of the Grattan Institute, called the idea "genuinely stupid" after The Australian Financial Review reported that the federal government was considering limiting the number of properties investors could purchase.
One of the major problems facing those trying to secure decent housing isn't property owners with extensive portfolios, but so-called "mum and dad" landlords with just one investment property, according to Daley.
"One of the fundamental problems with the Australian rental market is that it doesn't have enough multiple property landlords," he said.
According to Treasurer Scott Morrison, two million Aussie taxpayers have an interest in a residential investment property. "72 per cent own just one property and 90 per cent own no more than two," he said.
Daley said investors with large portfolios, ranging from 10 to 20 investment properties, would be more inclined to offer long-term leases and stability to tenants. "There are very few big landlords and very few long-term tenancies."
Angie Zigomanis, senior manager of residential property at BIS Shrapnel, echoed Daley's stand, as he also did not think placing a limit on the number of properties investors could purchase was a good idea.
"If someone wants to add more properties to the rental stock, I don't think we should be stopping them," Zigomanis said. Instead, he recommends, limiting the deductions that can be claimed, as it would "reduce the willingness of an investor to pay top dollar for the property."
In contrast, Louis Christopher, managing director of SQM Research, said the cap on the total number of properties, including negatively geared properties, was a good idea "conceptually".
"For those who own 20 properties that are all negative geared, it does need to be done," Christopher said. "But where you draw the line is political – two properties? Five? It's a very small proportion of the population when you get to three properties plus, and at that point it would only have a small effect [on the market]."
Rather ironically, the politicians charged with solving Australia's housing affordability crisis are among the nation's most aggressive property investors, according analysis conducted by ABC News.
While the rate of property investment among the general populace is about 10%, this jumps to 48% among parliamentarians.