The Wright Brothers land safely at MoneyQuest
Paul and Matt Wright's maiden flights in mortgage broking took off in 2002 & 2003 respectively.
Today Paul continues to pilot one of Wollongong's largest finance businesses as does Matt in Dubbo.
Together they settled an impressive $175million in 2017 servicing regional NSW and join MoneyQuest with the intention of taking their businesses from 20,000 to 40,000 feet.
"I joined MoneyQuest to be able to work alongside people I know & trust who have the experience & runs on the board to assist with the continued growth of my business". Says Paul on his decision to join MoneyQuest, "I continue to have big expansion aspirations and it was important to partner with a branded group that really does walk the talk".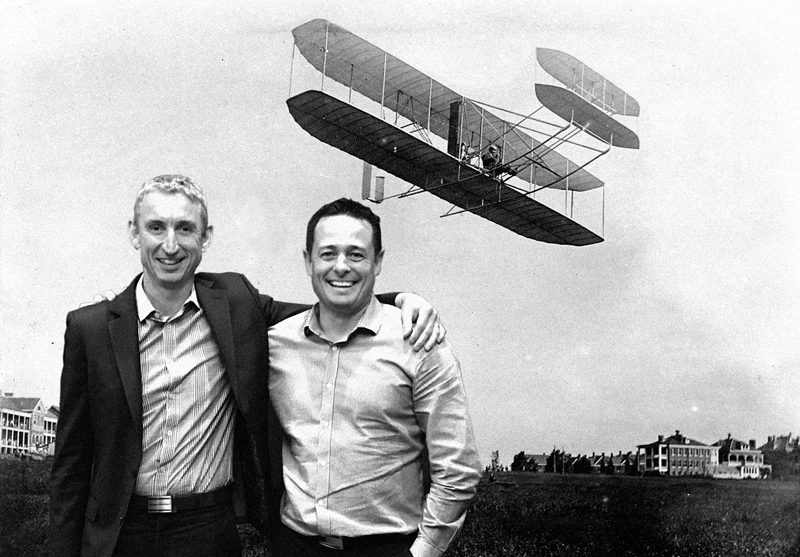 Matt similarly reports, "Firstly, I have a great deal of trust in the management team. They offer many years of experience, a high level of integrity and have great respect in the industry. I also believe they understand the day to day challenges of brokers, especially in today's challenging environment. The business employs several experts in their field, particularly with regards to operations and marketing support."
MoneyQuest Managing Director, Michael Russell says of the new additions "We are thrilled to welcome aboard two franchises with such an outstanding reputation. Both Paul & Matt are pillars in their respective communities and allow us to take the MoneyQuest brand proposition into two thriving regional centres. I have had the pleasure of working with both Paul and Matt in a prior role and am very excited to have that opportunity once again."
These two new additions mark another step forward in the journey of MoneyQuest, establishing themselves as a key player in the financial services industry.
Footnote: "While not actually blood brothers, we are as good as the real thing." (Paul & Matt)