Nick Reid
Your finance specialist.
Nick is a knowledgeable, supportive and dedicated broker, and brings a level of humour to MoneyQuest that is well enjoyed by the team. After working in the banking industry for a number of years, Nick decided to move into the mortgage lending space and has since enjoyed the ability to connect with all different types of clients and build a foundation of rapport and trust.
Nick initially joined MoneyQuest for the community it comes with, and he loves that everyone in the brand works together to support each other (the lollies jar we have in reception may have had an impact as well). Nick abides by a certain way of working and believes that effort equals reward and loves being a part of a community of people that want to better themselves and be the best in the industry.
Nick makes finance simple for his clients by ensuring he never bombards anyone with too much information and adapts his delivery to suit all different levels of understanding. He also believes the key fundamentals to success are self-promotion, staying relevant, and being organised – which he does within the community of Mont Albert and surrounding areas with ease.
Finance is not his whole life though, Nick spends his weekends with family (who are everything to him) and playing over 35's rugby in the sunshine with Box Hill Rugby Club, and spending his loose change on local football tickets.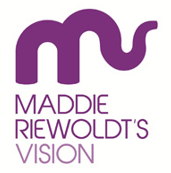 Proudly partnering with Maddie Riewoldt's Vision.
Check out the range of services we offer
We have hundreds of home loans to choose from. Compare with a MoneyQuest broker today!