9 secret tips for budget renovations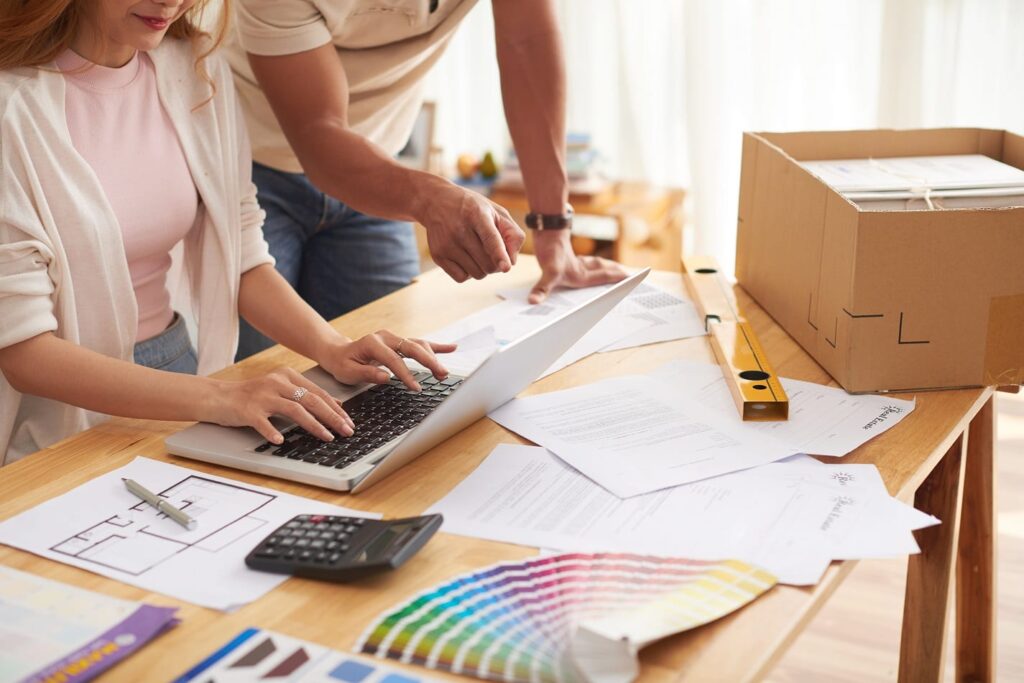 Renovations can get expensive fast, and when you're on a bit of a budget it can be hard to know where exactly you need to splurge, and where you need to be stretching your dollar as far as it can go. For those looking for a stylish home makeover but don't want to break the bank, we have some great secrets from serial home renovators that can help you along the way.
Start with the small fixes
Beginning with the small things in your home that need fixing can amount to a big change in the end. By giving a room a fresh coat of paint, changing old or outdated lighting, or deep cleaning the carpets or floorboards can add the appearance of a more structured and newer living space.
Focus on the main areas
By prioritising rooms in order of communal use, you can add value to the ones that will be most profitable in the long run. Concentrating on the kitchen and bathroom primarily, and then moving on to other spaces in the house later on, can give the impression of a whole home lift due to spending the most amount of time there and enjoying the new space.
Shop around for bargains
By not committing to the first price you find can save a lot in the long run. Thanks to the internet, we can now find labour, supplies and materials at bargain prices, without even needing to leave the house! While it may take more time and a little more effort to source everything you need, you could potentially make a big saving by buying at a discount.
Future-proof your home
By looking at smart-home features you could ultimately save yourself time and hassle, as these sorts of items can make your home more appealing when and if you eventually sell your property. By also looking at ways to prepare our homes for our changing climate will also influence the livability of our homes over the next 50 years. Think of double-glazing windows, allowing for plenty of natural light, window and door seals and ceiling fans when future-proofing.
Make outdoor living a priority
Not only is it nice to have an outdoor space during the warmer months of our very Australian summers, but outdoor entertaining areas are also a priority for many buyers and it can influence the potential resale value of your home. By transforming even small spaces with affordable outdoor furniture (Ikea and Bunnings are our favourites), lighting, some greenery and a small BBQ, it doesn't need to become an expensive transformation.
Use DIY where possible
Your friends and family will become the most important people in the world to you when you're going through a renovation. That outdoor space will come in handy to offer a BBQ to those brave enough to turn up and help with the DIY tasks you don't need to pay people for. Small jobs like painting, weeding, and planting in the garden can transform the spaces in your home and all you need is a free day and some drinks available for later.
Fork out to the professionals when you need it
Failed DIY can become costlier than if you just paid to have it done properly the first time, so don't make this mistake during the renovation process. By getting professionals for all structural work, and electrical and plumbing as well ensures you won't run into costs down the track when your DIY job can potentially fall apart. Some tips when it comes to hiring trades though, always shop around (cheaper is not necessarily better) and get at least three quotes before committing to a price. Know anyone that works in trades? Pick their brains and see what you need to be looking for!
Spend to save
Look at renovating in places and installing items that will yield long-term savings.  By putting money into things like LED lighting, insulation, solar panelling, and rainwater tanks, you'll ultimately save money later down the road (not to mention doing your bit to save the environment).
Must-haves vs. nice-to-haves
Sometimes the truth hurts, and being realistic when it comes to your renovation ideas is definitely not as fun as allowing yourself those daydreams. Unfortunately, when it comes to budgets, you do need to be realistic and prioritise your goals. By splitting renovation ideas into lists of must-haves and nice-to-haves you can focus on the important things first and get to the things you want later down the track.