MoneyQuest announces top performers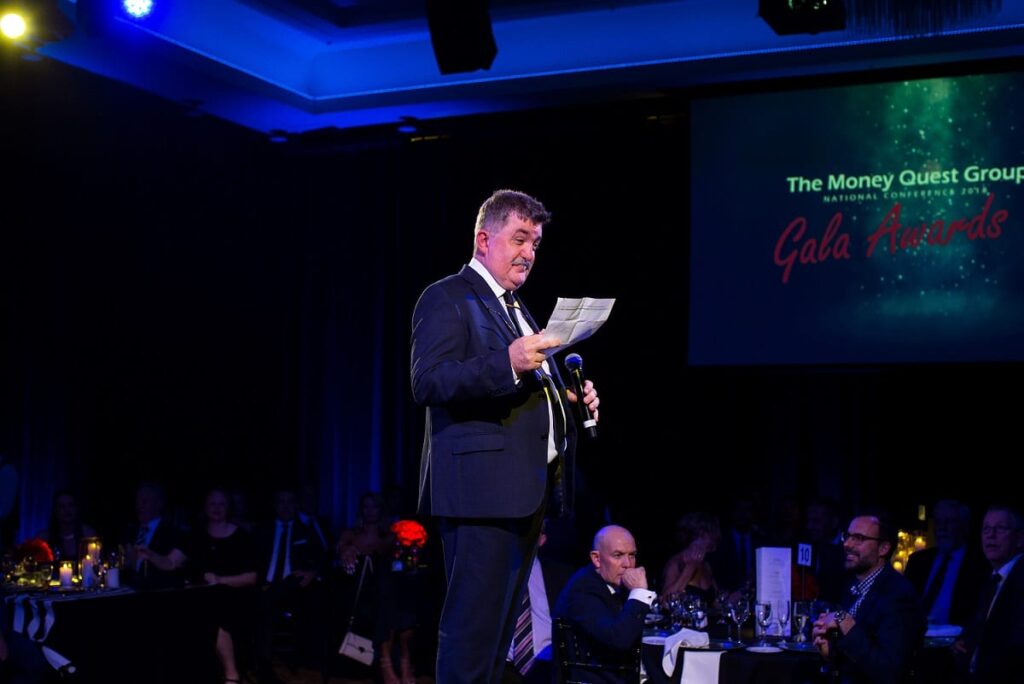 Monday 22 October 2018
Thriving national mortgage broking franchise, MoneyQuest, held its National Conference last week on the Gold Coast where it revealed the winners of its 2018 national business awards.
MoneyQuest Managing Director Michael Russell said, "Our National Conference is the perfect opportunity to recognise our champion performers and celebrate their success. Now in our third year, we find ourselves surrounded by an amazing group of franchise owners who love what they do and care deeply for their clients".
MoneyQuest award winners include:
State Awards 
Business of the Year 2017/18
Highest $$$ Volume Settled
Victoria
MoneyQuest Cheltenham – Peter Baumgartner
New South Wales
MoneyQuest Wollongong – Paul Wright
Western Australia
MoneyQuest Karrinyup – Terry Gardiner
Queensland
MoneyQuest Eatons Hill – Joe Pitari
South Australia
MoneyQuest Magill – Damian Harrison
National Awards
2017/18 Brand Ambassador
MoneyQuest Ringwood | Michelle Harvey (Vic)
Managing Director's Rising Star Award
MoneyQuest Mont Albert | Nick Reid (Vic)
National Franchise of the Year 2017/18 – Highest $$$ Volume Settled
MoneyQuest Cheltenham | Peter Baumgartner (Vic)
National Mortgage Broker of the Year 2017/18 – Highest $$$ Volume Settled
MoneyQuest Glen Waverley | Nizar Hamid (Vic)
Following the announcement of the winners at the Gala Awards Dinner, Michael Russell shared with attendees how thrilled he has been with the growth of the franchise over the past year and the ongoing commitment from franchise owners to provide client experiences that are creating thousands of walking, talking billboards for the brand.
"The quality of franchise owners who are continuing to join our brand sees us well placed in becoming the premium challenger brand for residential, commercial and asset finance across Australia."
About MoneyQuest
Established in 2007 and franchised in 2016, MoneyQuest was founded with a clear goal – to make property ownership easy and rewarding for everyday Australians. MoneyQuest has over 60 offices across Australia helping thousands of families and investors build their financial future – from first home ownership right through to retirement. More information on www.moneyquest.com.au.